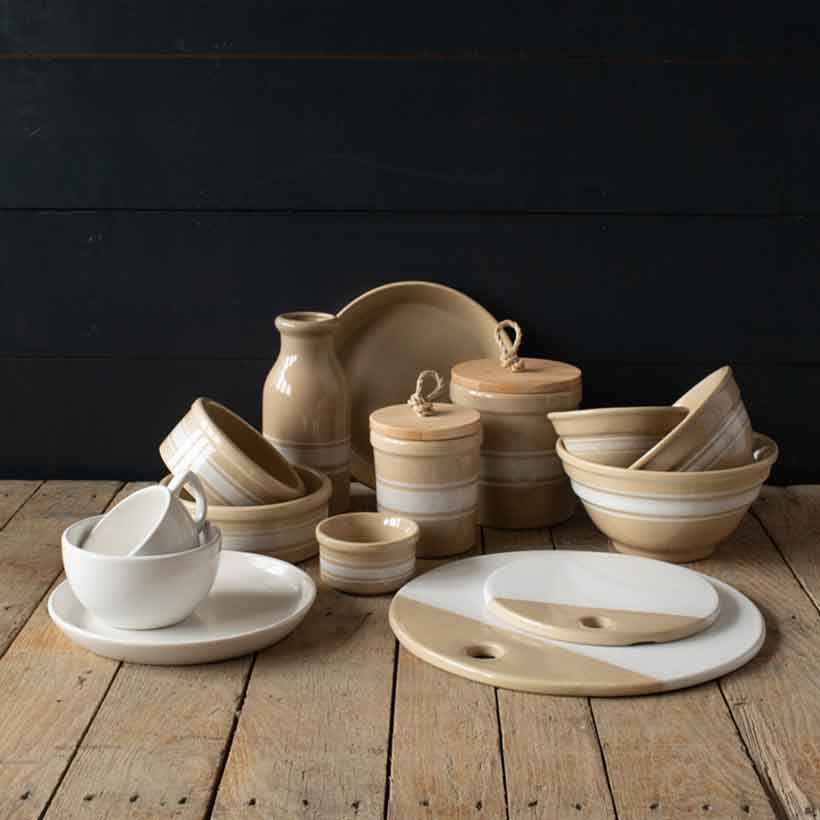 American made with timeless elegance
The Ohio Valley was the epicenter of Arts and Crafts pottery during the 19th and early 20th centuries. Locals relied on the rich natural resources found in the region to develop a thriving ceramics business. Today, Ohio Stoneware is one of America's last remaining commercial pottery manufacturers, operating in nearby Zanesville, Ohio, the one-time Pottery Capital of the World.
Our American Potters' Collection, made exclusively for Dresden & Company by Ohio Stoneware, features pieces fired at 2,200 degrees designed to withstand the rigors of daily use for generations. The hand-applied stripe detail and exclusive finishing glaze combine to create a collection that's perfect for today's home with a nod to centuries-old style. Each piece is handcrafted with care and delivers the highest level of quality found anywhere in the world, with the added charm of being made right in our own back yard.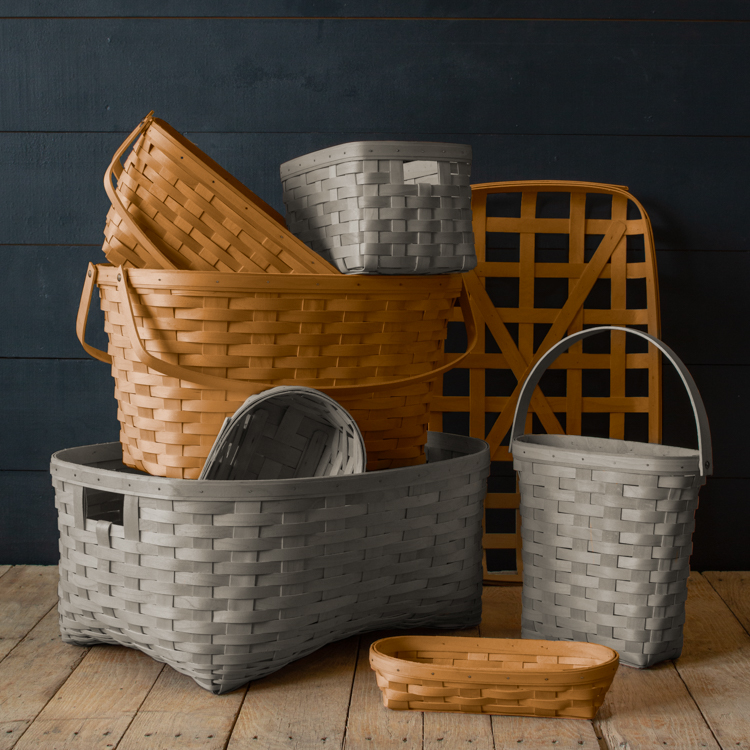 Home Accessories & Tabletop